This store requires javascript to be enabled for some features to work correctly.
Tandem Kayaks
Kayaks are sold in-store only.
Why Choose a Tandem Kayak?
Tandem kayaks are great for paddlers who are looking for company while out on the water. These kayaks are extremely stable and provide a sturdier paddling option. These are also a great option for parents with outdoorsy children who are looking for adventure.
Pricing based on 2023. Subject to change with new season.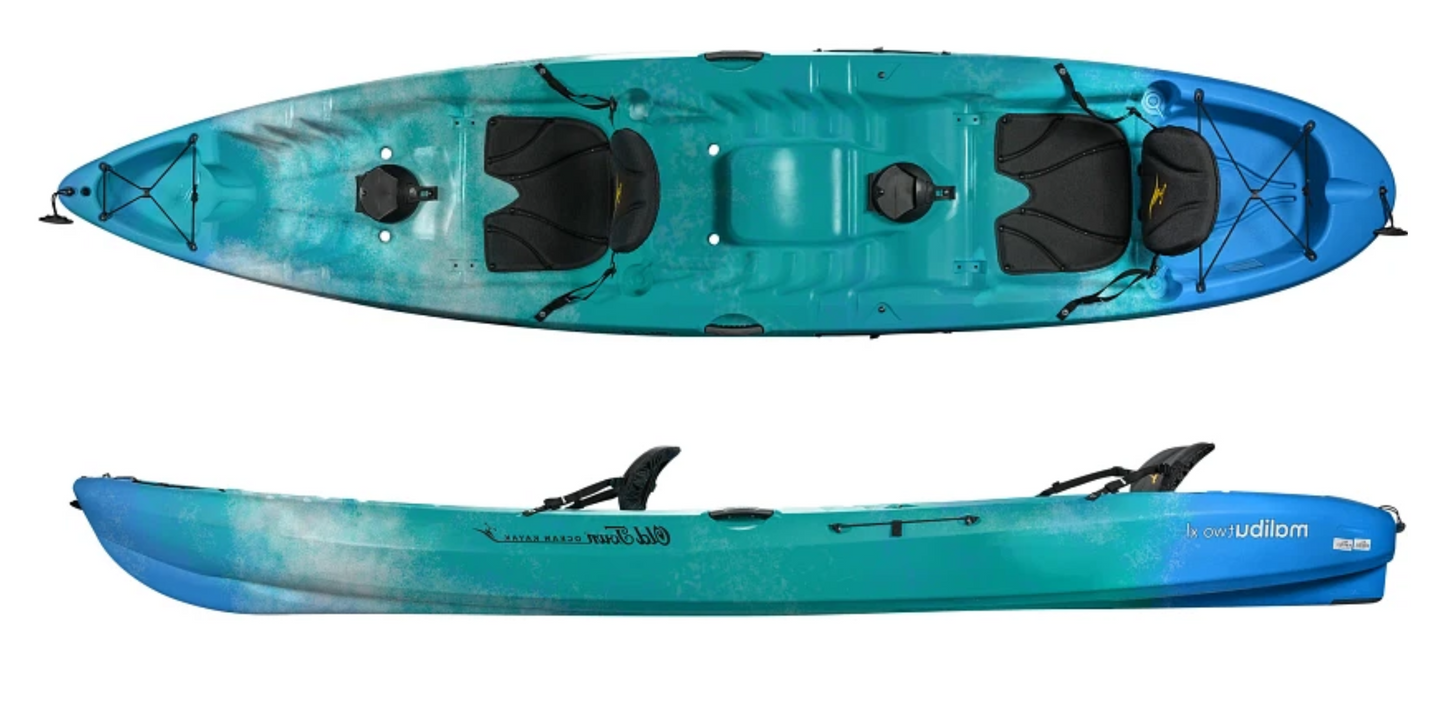 OCEAN KAYAK - Malibu Two XL
Brand: Ocean Kayak
Model: Malibu Two XL
Type: Tandem/SOT
The Malibu Two XL is the perfect all-around family fun boat. This longer craft accommodates two paddlers plus a small child or your four-legged friend. With optional upgraded frame seating, you'll be comfortable all day.
Length: 13'3''
Width: 35''
Depth: N/A
Cockpit Size: N/A
Weight: 90 lbs
Weight Capacity: 581 lbs
Material: Polyethylene
$1199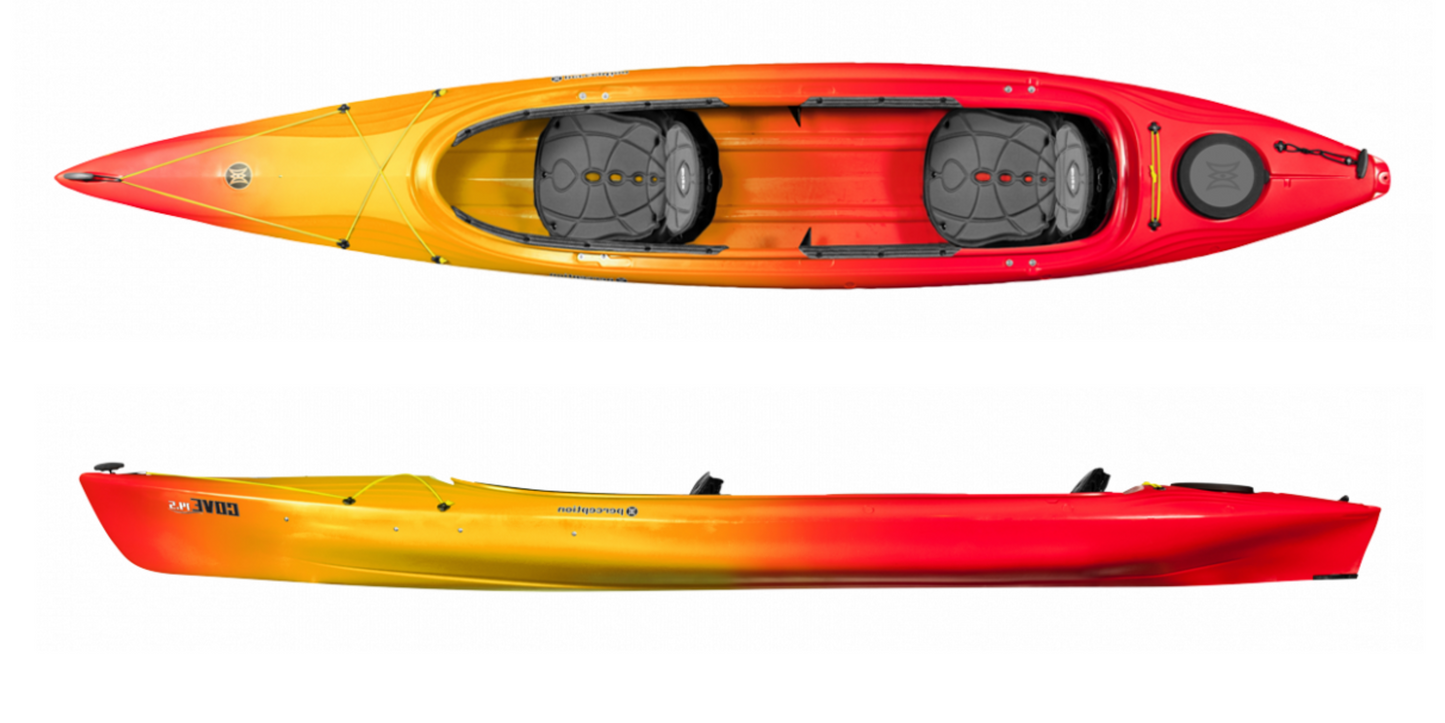 PERCEPTION - Cove 14.5 T
Brand: Perception
Model: Cove 14.5 T
Type: Tandem
The Perception Cove tandem kayak is a comfortable and exceptionally versatile two-seater that's well-equipped for adventure. Fun for beginners to intermediates, the boat's do-it-all design makes easy work of any flat water you can find, including lakes, ponds, rivers and flat water coastal bays. This kayak's versatile 14-foot-6 design offers exceptional stability and performance that makes paddling fun for the entire family. The super-cushy ergonomic seats maintain comfort throughout the day, while the extra-roomy cockpit with padded leg support along the edge is easy to get in and out of and gives you the freedom to relax on the water.
Length: 14'6''
Width: 31.25''
Depth: 15.75''
Cockpit Size: 90'' x 22.75''
Weight: 71 lbs
Weight Capacity: 550 lbs
Material: Polyethylene
$1559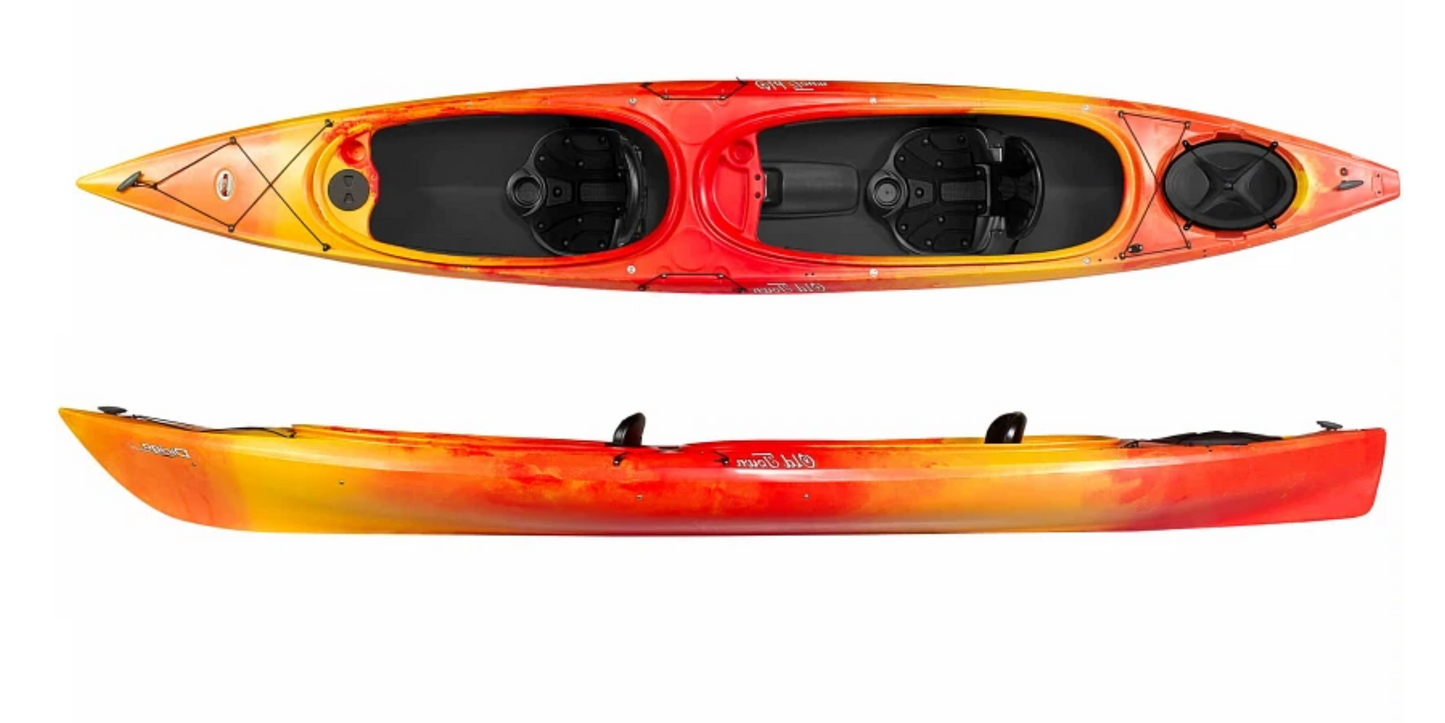 OLD TOWN - Dirigo 15.5 T
Brand: Old Town
Model: Dirigo 15.5 T
Type: Tandem
A tandem version of our popular Dirigo series, the Dirigo Tandem Plus features a breakthrough tandem design with two non-confining cockpit openings. In addition, you can bring along a third smaller passenger in the middle jump seat. And, if that's not enough versatility for you, move the stern seat forward to allow for solo paddling. Equipped with easy-to-access storage and a Quick Seal Hatch with bulkhead, this tandem kayak has everything you need for family fun on the water.
Length: 15'3''
Width: 29.5''
Depth: 14''
Cockpit Size: Front - 39'' x 19.75'' Rear – 49.5'' x 20''
Weight: 75 lbs
Weight Capacity: 475 lbs
Material: Polyethylene
$2849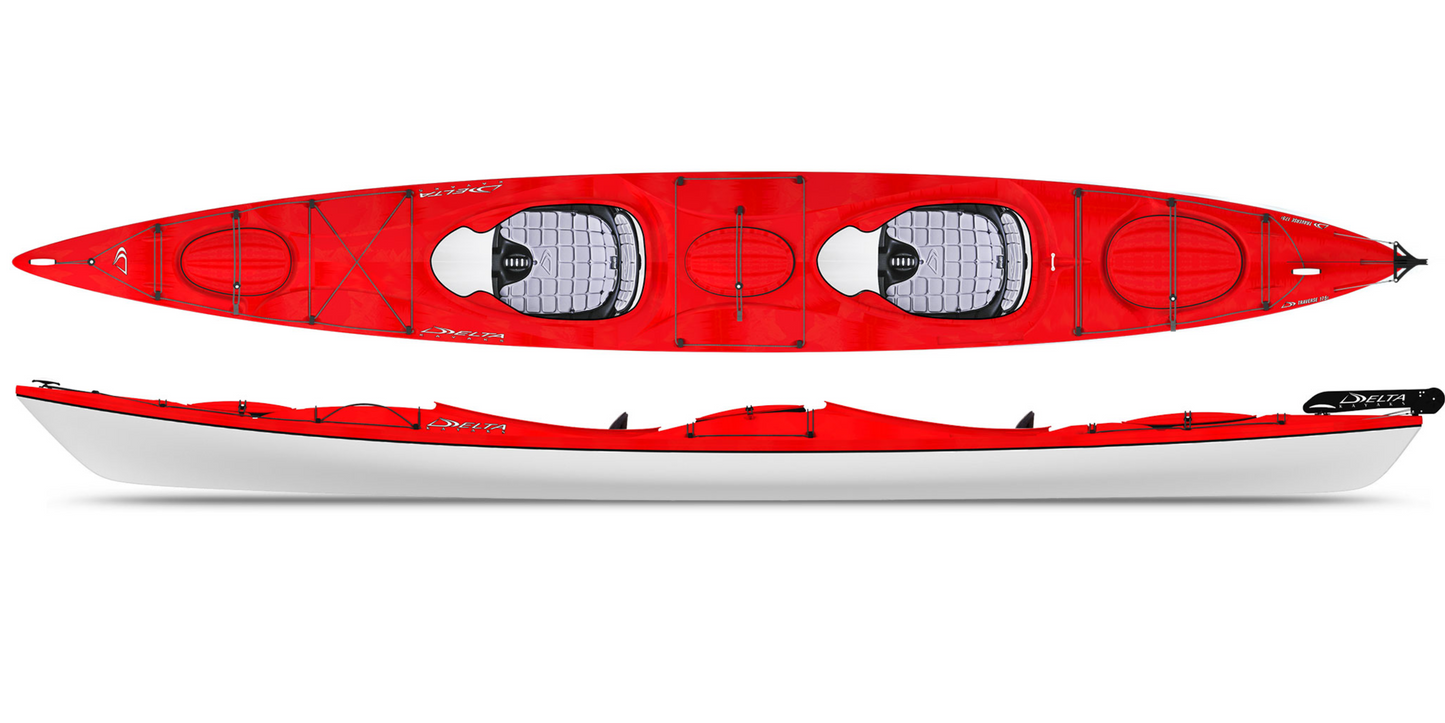 DELTA - Delta 17.5 Traverse
Brand: Delta
Model: Delta Traverse 17.5 T
Type: Tandem
The all-new Delta Traverse 17.5T is a highly versatile and lightweight tandem ideally suited to paddlers of every skill
level. It is exceptionally well rounded in its capabilities and will handle a wide range of conditions for short or longer range exploration. It has
lots of capacity for all your gear with 3 sealed compartments, including a
convenient centre day-pod. Outfitted for safety, comfort and performance, this sleek new tandem features Delta's Contour 2 seat system, Press Lock Hatches, self-retracting comfort handles, extensive deck rigging, adjustable foot braces for and aft, and Delta's no hassle rudder system.
Length: 17'6''
Width: 27.25''
Depth: 13.5''
Cockpit Size: Front - 17'' x 32'' Rear – 17'' x  32''
Weight: 70 lbs
Weight Capacity: 560 lbs
Material: Thermoform ABS
$3095